This article shows how you can sell your Bitcoin or USDT (ERC-20) to your visa card.

1. Select Bitcoin or USDT (ERC-20) on the left side of our homepage by clicking on the black square box. Enter the amount you wish to sell.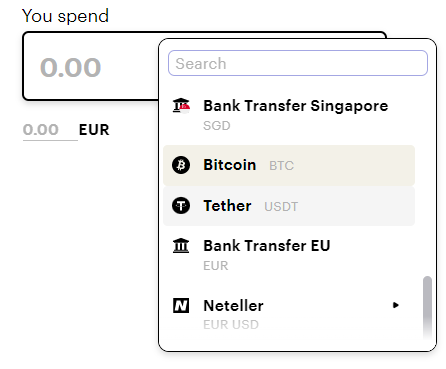 2. Select the "Visa card" on the right side and the currency you wish to receive on your Visa card (EUR, USD, or GBP)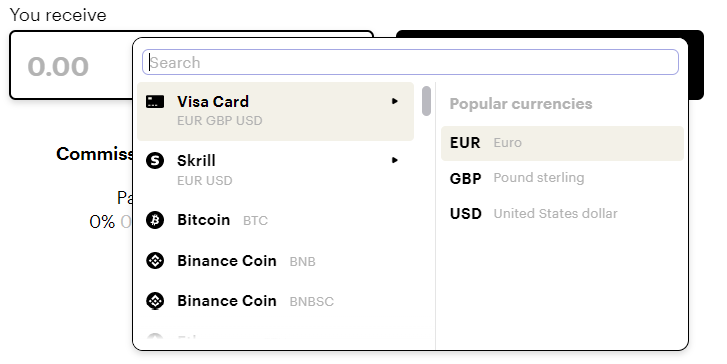 So far, it should look similar to the example below:




3. Enter your Visa Credit card details and your Billing address.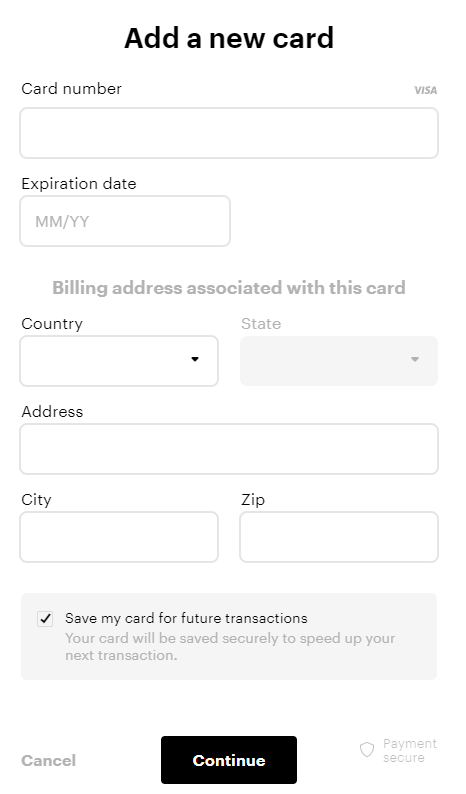 4. Go to your crypto wallet and make a payment using the details visible on your screen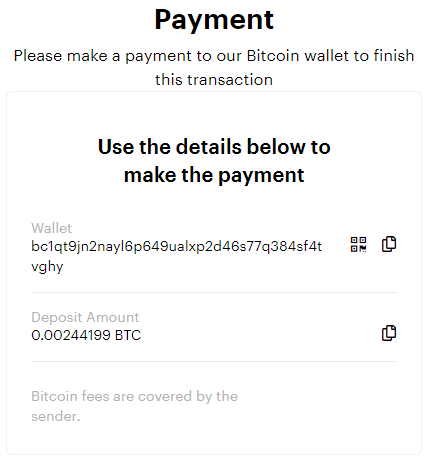 The wallet address shown above is individual for every transaction. Please refer to your transaction details only.

Make sure to take network fees into consideration. If you send an incorrect amount, your crypto will be refunded.
5. After your transfer is confirmed on the blockchain, your transaction will be automatically processed.

6. Funds will reach your Visa card in 1-3 business days (Monday-Friday).