AstroPay is a convenient payment service offered by Astropay. It allows customers to pay for goods and services with 180+ payment methods in Europe, Asia, Africa, and other countries.
Astropay is not available for Nigeria, Norway, the United Kingdom, Egypt, India, Argentina, and the United States.
To complete a transaction using AstroPay, do the following:
1. Select AstroPay on the homepage or in the member's exchange area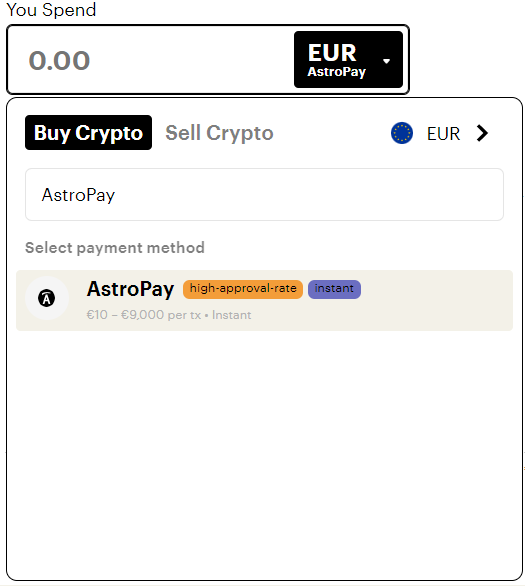 2. Enter the amount you wish to receive or spend

3. Select the destination wallet. If you do not have a wallet, feel free to use your Paybis wallet. Once you have selected the wallet, press "Continue".
4. Select your country and verify your phone number by entering the SMS.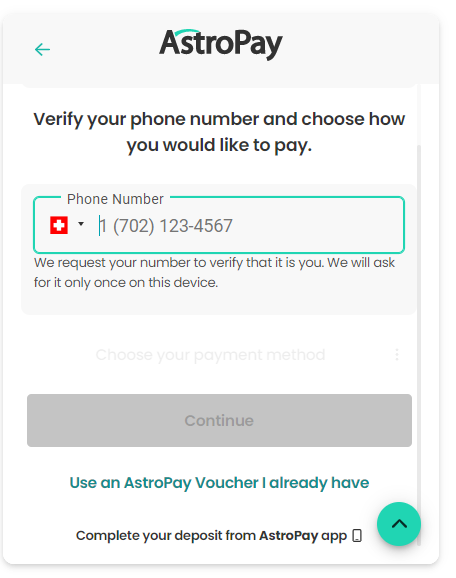 5. Select how you would like to pay for your transaction. Follow the on-screen instructions for further details.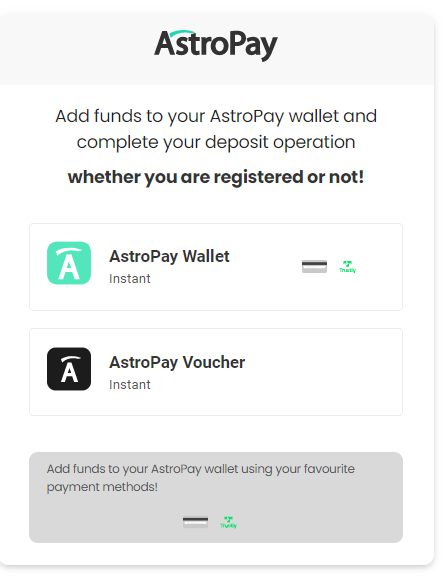 6. Once your payment is received, the transaction will be processed momentarily!
If you run into any issues while payment, do not hesitate to contact us via live chat or email at
support@paybis.com