In this step-by-step guide, we'll show you how to withdraw (send) the cryptocurrency which is currently in the Paybis wallet.
Please note that you need to have a verified Paybis account with a verified phone number in order to withdraw the cryptocurrency. In case you are having issues with your verification and have cryptocurrency in your Paybis wallet, please contact our support team here - support@paybis.com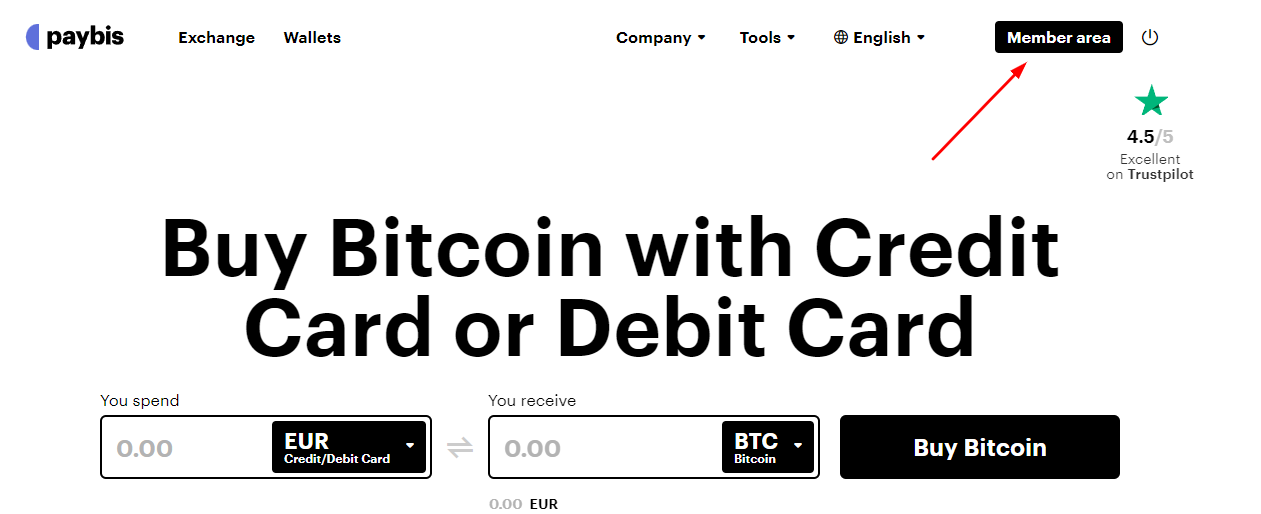 Log in to your Paybis account and head to the "Member area" by clicking on the button on the top right. Click on the "Wallets" button on the top left of the screen to view your Paybis wallet. Alternatively, you can visit this page to access the "Crypto wallet" page:
https://paybis.com/member/wallets/

When the "Wallets" tab has been opened, all of the cryptocurrency currently stored in the Paybis wallet will show up and the option to "Send" will also be present. Let's click on it to send our Bitcoin to an external wallet address outside of Paybis.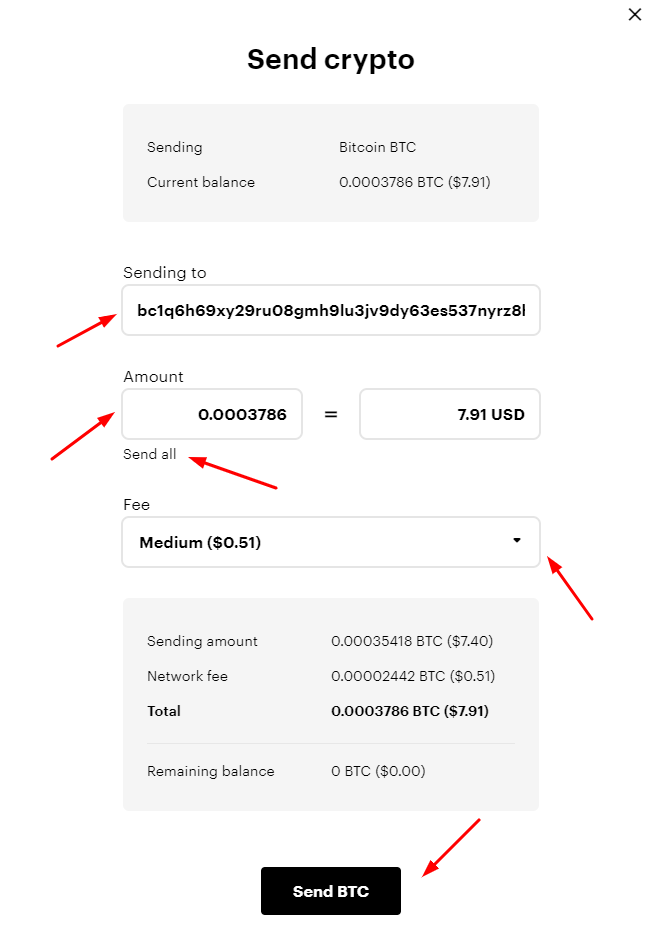 A pop-up window will appear where it will be possible to input the external wallet address to which the cryptocurrency will be sent.
The first field that needs to be filled out is the "Sending to" where you will paste the destination wallet address. We recommend you double-check the address thoroughly before sending out the cryptocurrency as transfers involving cryptocurrency are irreversible, meaning, it won't be possible to issue a refund for a mistakenly sent transfer.
After the address has been inputted/pasted in, it is now possible to choose the amount of cryptocurrency you would like to send. If you would like to send all of it, there is a button "Send all" which will automatically select all of the said cryptocurrency in the wallet.
Please note that for each cryptocurrency transfer, the networking fee needs to be paid to be possible to send it from one wallet to another. Our system picks the "Medium" fee automatically, however, if you would like to receive the cryptocurrency faster, you may choose the "High" fee or if you're not in a rush, then the "Low" fee type.
After all of the necessary fields have been filled in, it is now possible to send the cryptocurrency to an external wallet.
In case the phone verification wasn't done, a message like this in red "You should verify your phone number. Please contact customer support" will appear at the bottom of the screen. Please contact our Customer support by email at (support@paybis.com) or by starting a live chat from our website.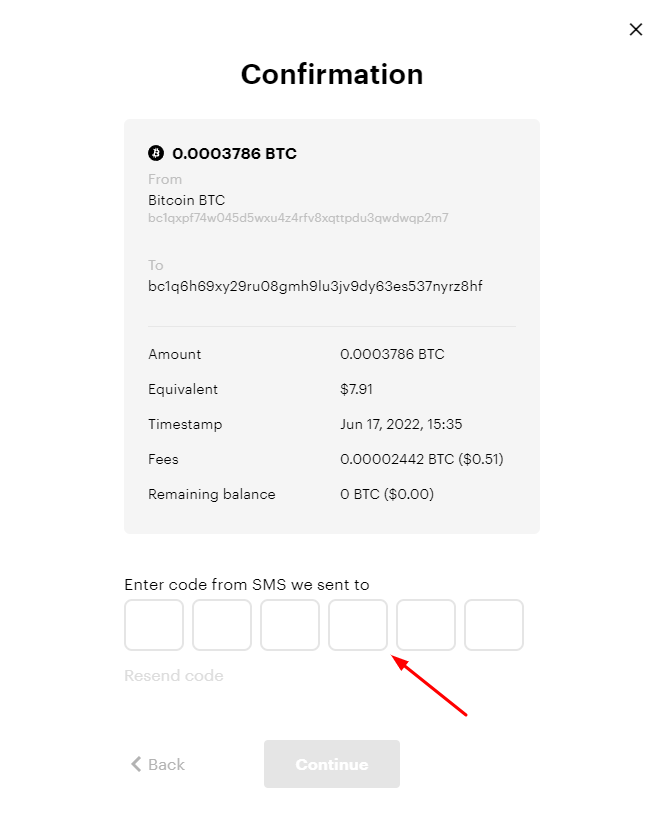 After the button "Send" has been clicked. a new window for confirmation will appear. An SMS code with 6 digits will be sent to your number which was used to create your Paybis account. Once the SMS code is entered, it will be possible to continue with the transfer.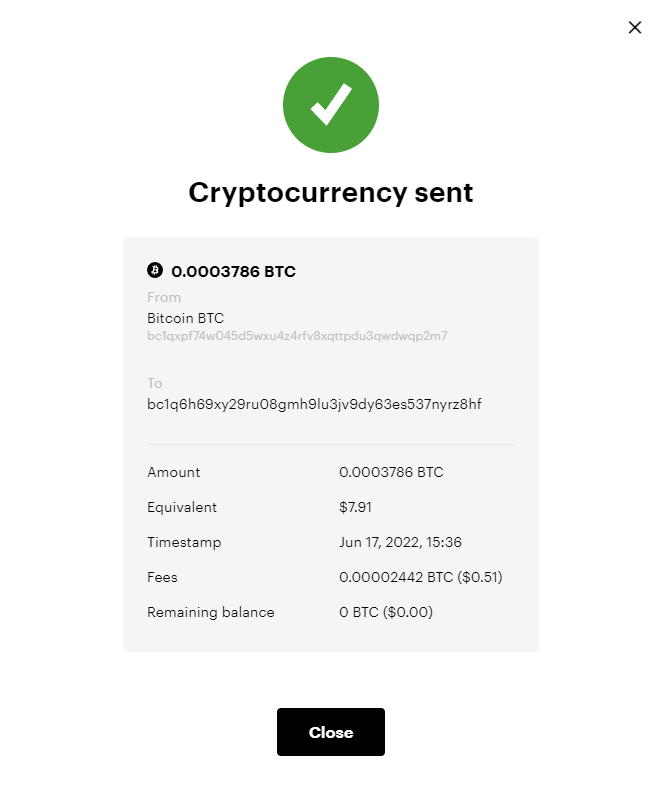 The transaction is now completed, and the funds have been sent to the external wallet address.
In case you're having difficulties sending out your cryptocurrency, be sure to check out our article about transfers from your Paybis wallet, which covers cryptocurrencies that require additional fees.